Ever wonder where to get a mini size of European breakfast style in Penang? Look no further, Euphoria Kitchen is the restaurant where you want to be. It is hardly noticed by others since the corner triple storey terrace house is consist of 3 types of businesses. A stylish hair saloon, eyelash extensions, and hair nail are also being doing the businesses into the same terrace house. I personally did not realize it until my mum told me the restaurant is just built at their garden. It has been open for more than two months, and their advertisement banner is barely recognized even if you see it.
To enter into the Euphoria Kitchen, first, you have walked into the triple storey terrace house main gate which usually a car park of the house entrance and take a right turn. You will see a container style kitchen deep at the end of the garden.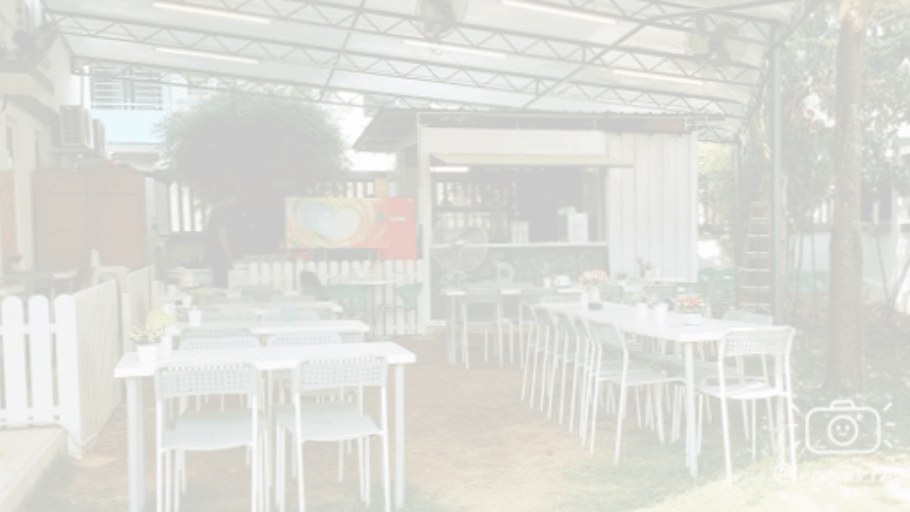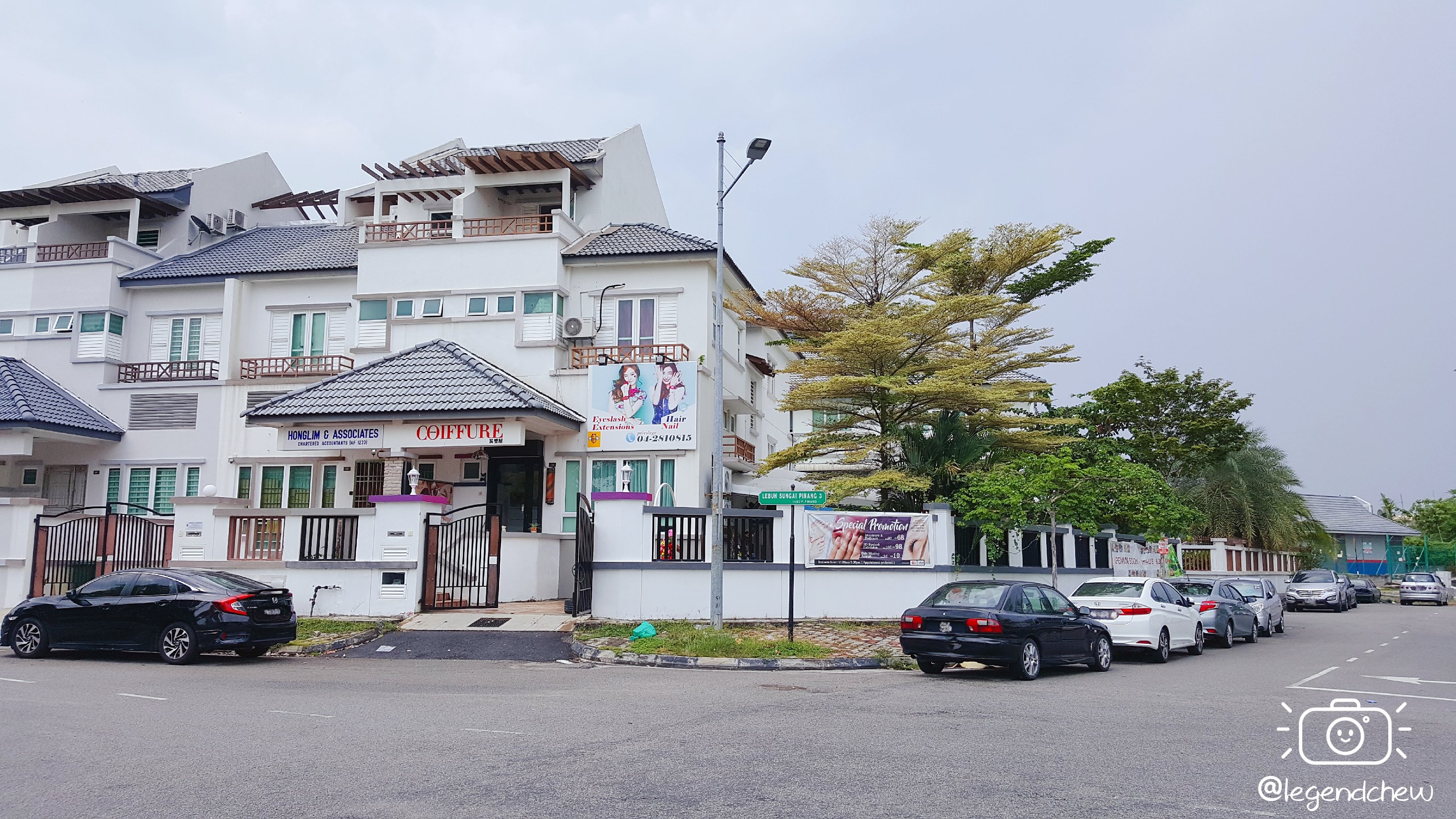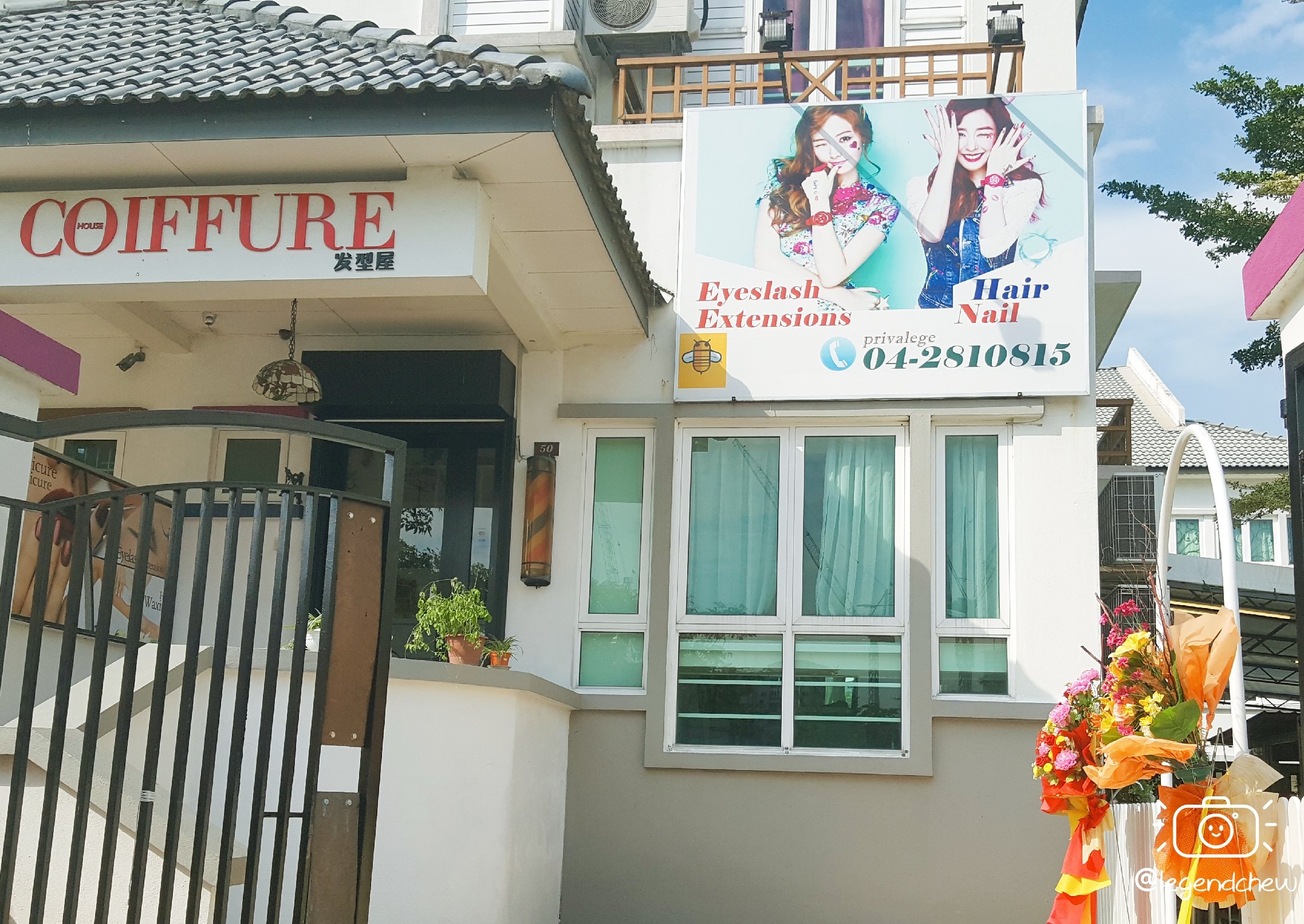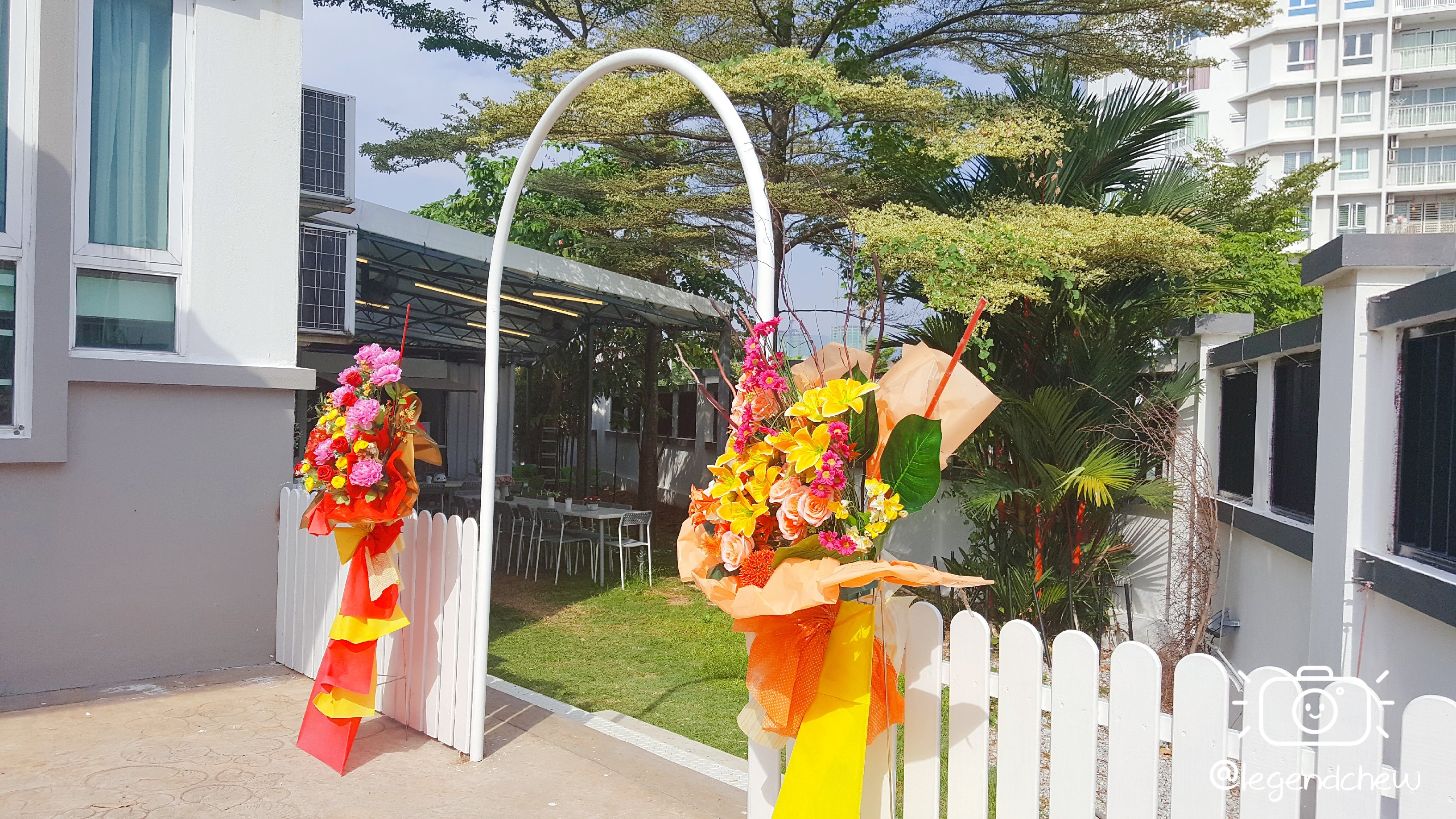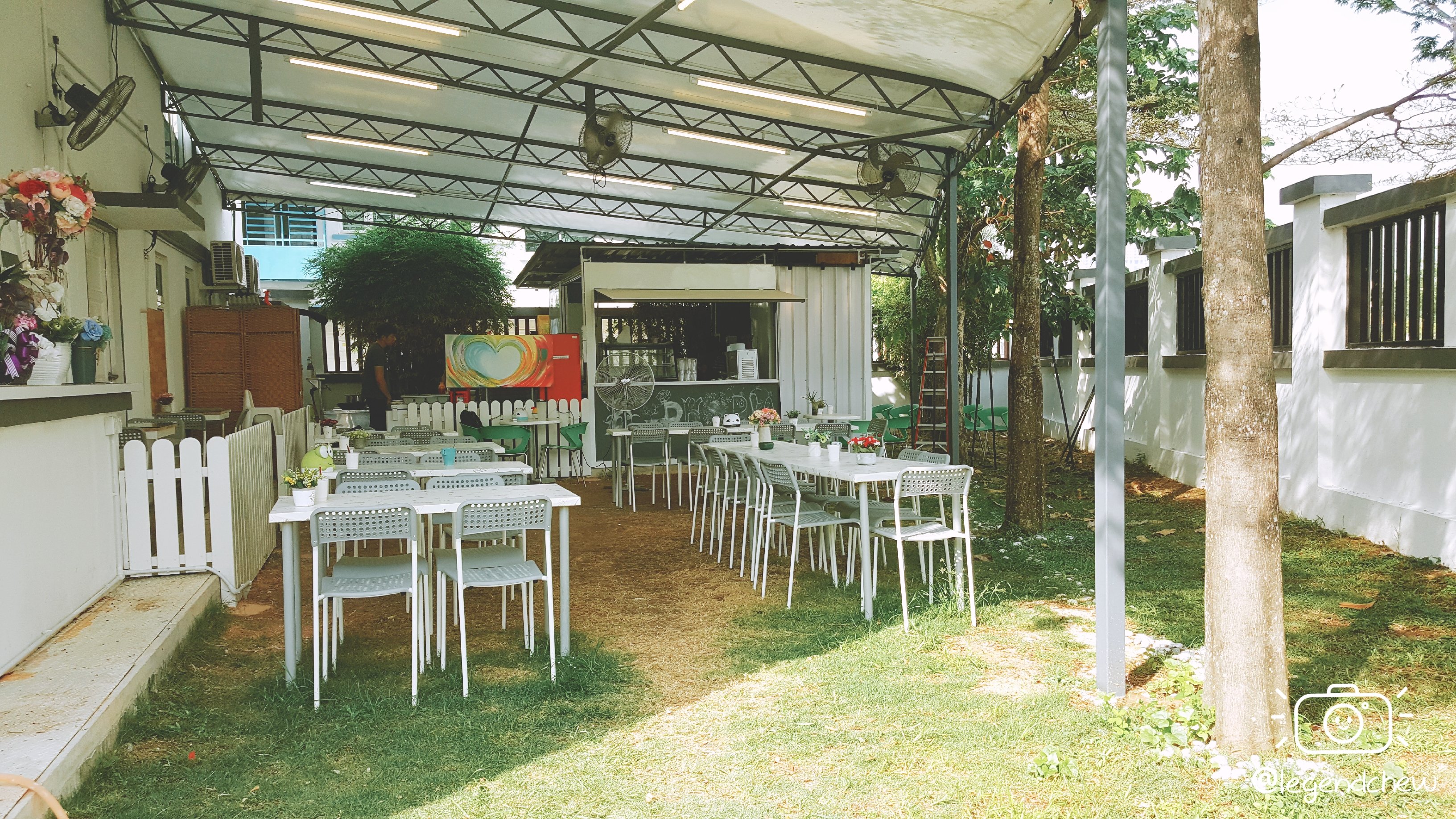 Design & Decoration
The design which may give you the feel of European and Asian mixture for the first look. The whole place is build up from a side garden of the house. Simple decoration which sometimes you might feel is too shoddy. It will be great if their ground is made of perennial ryegrass and ensure to maintain the wealthy greeny grass all the time. The whole is an open-air concept. During the afternoon even under the hot sun, you will not feel hot as they install a rooftop water cooling system.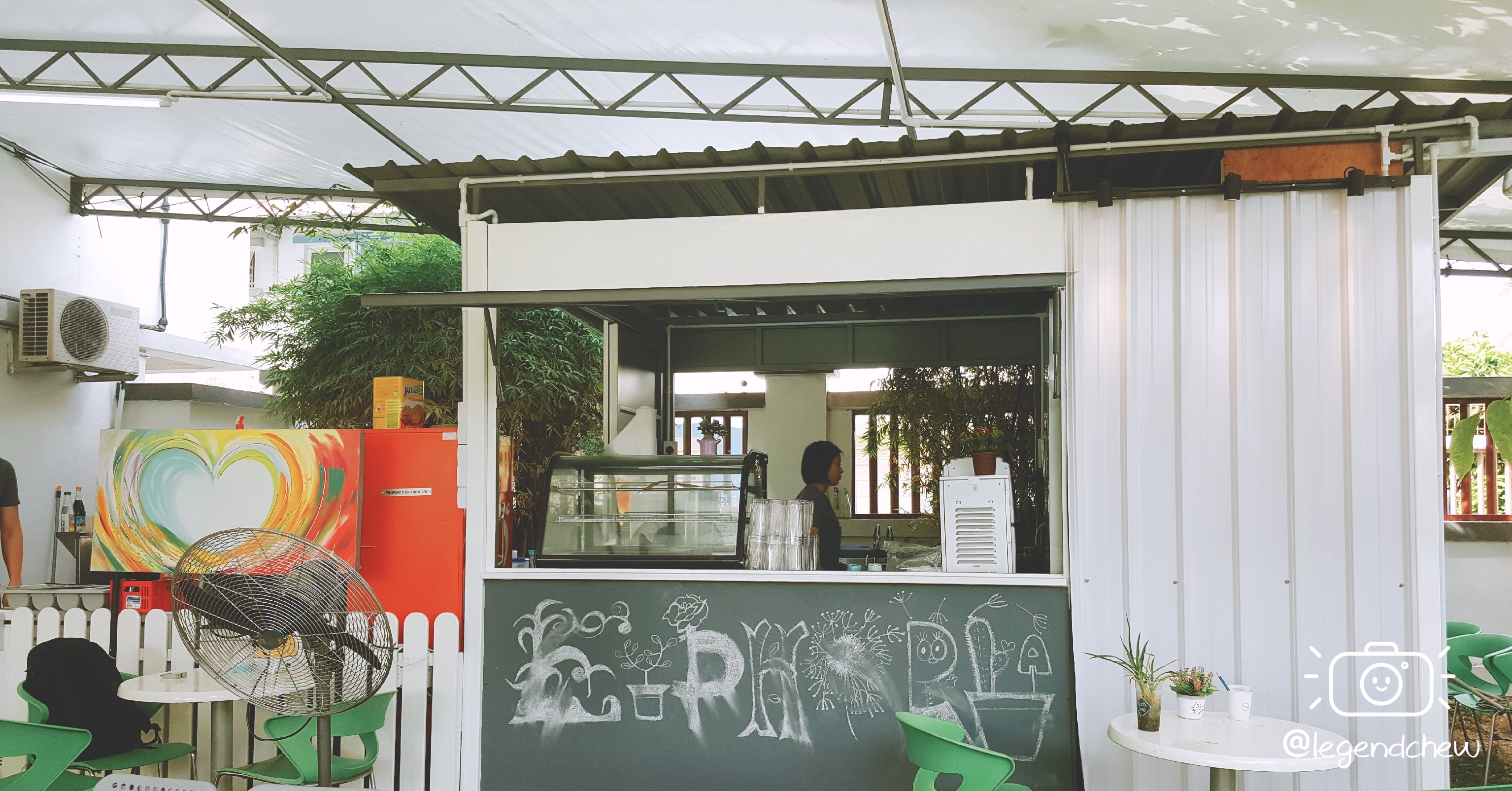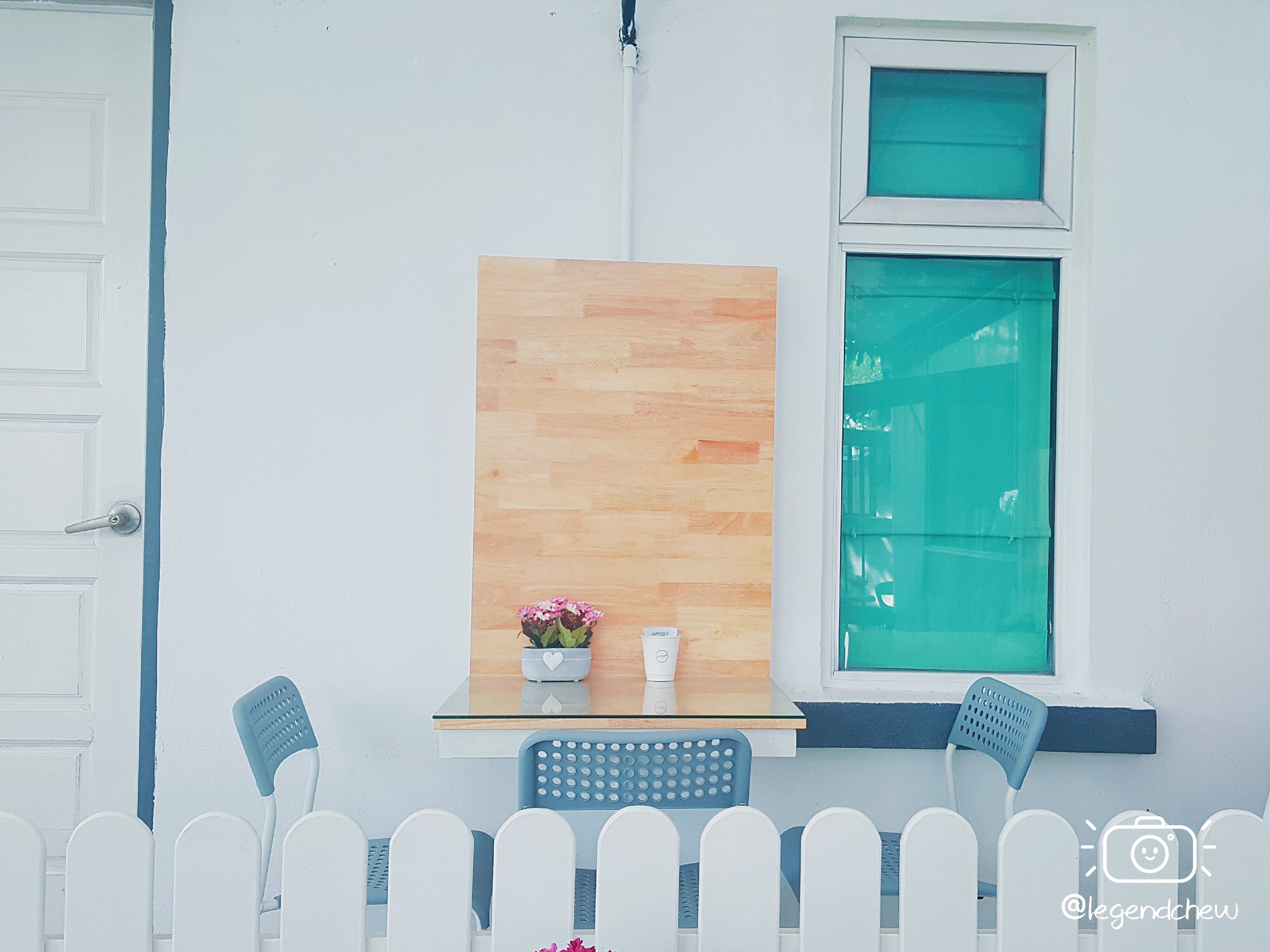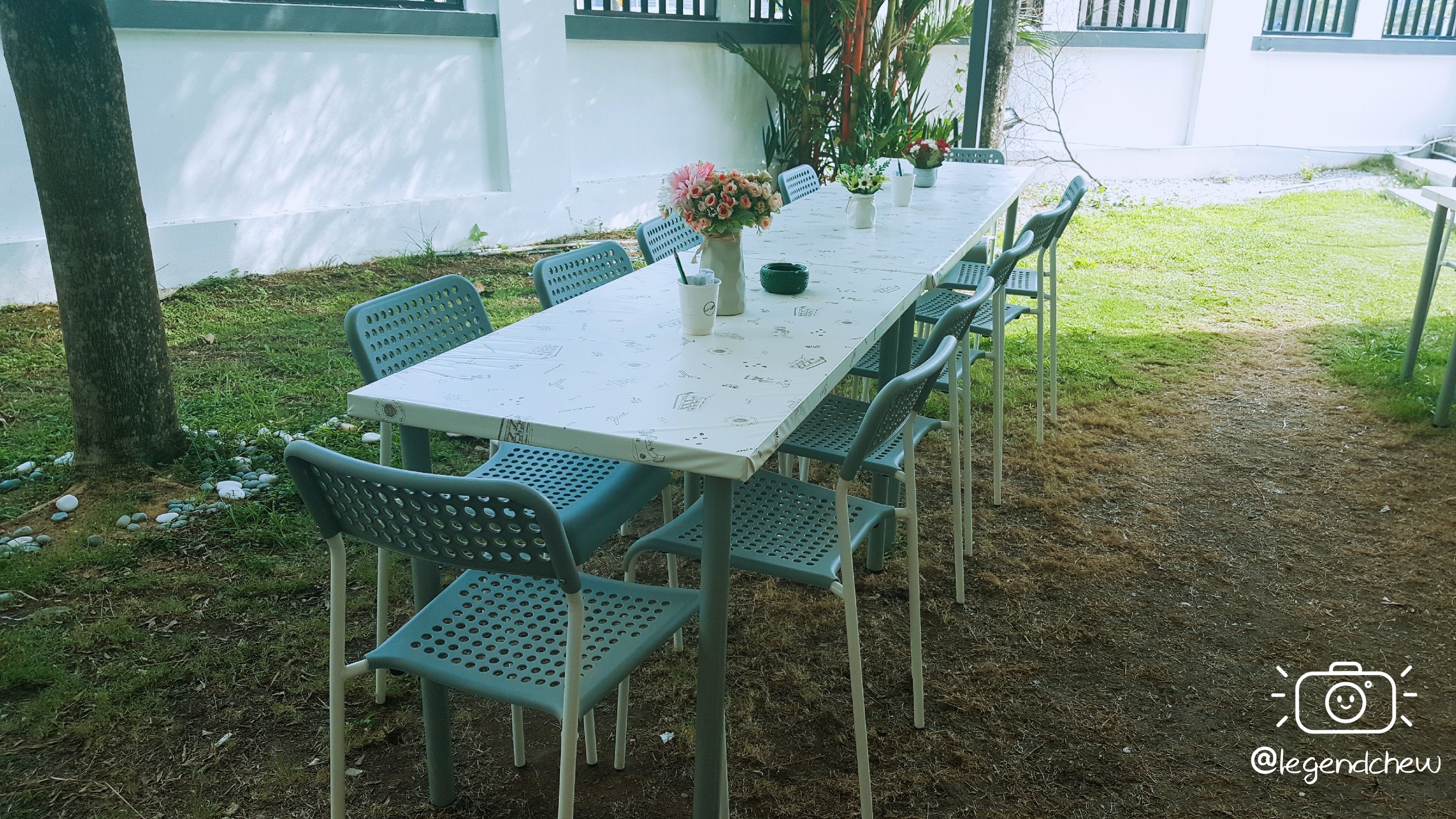 Menu & Price
Their menu may need to improve as they use binding folders which give a cheap feel for the customer to choose their dish selection. The Valuable Lunch Set is considered cheap since they still doing the promotion until the end of this month. If you order a breakfast with drink, the drink is just cost RM1 only on their promotional month of August too. What makes it unique of Euphoria Kitchen is that they allow add-ons for the dishes if you feel the portion of your dishes is not able to fulfill your quota meal of the day.
Food & Review
Overall the food taste is standard. The dishes are well-presentable. However, set lunch is not recommended with white rice since its too moist. The cutlery may need to re-clean as stain may be seen on a bright day. Not much choice of drinks selection though. Only a standard coffee shop drinks. Preferable for them to add more quality drinks and dessert such as ice-cream or fruits. Their receipt is manual and cash payment only at the moment. Customer services are excellent as they do as the customer for feedback after the dining.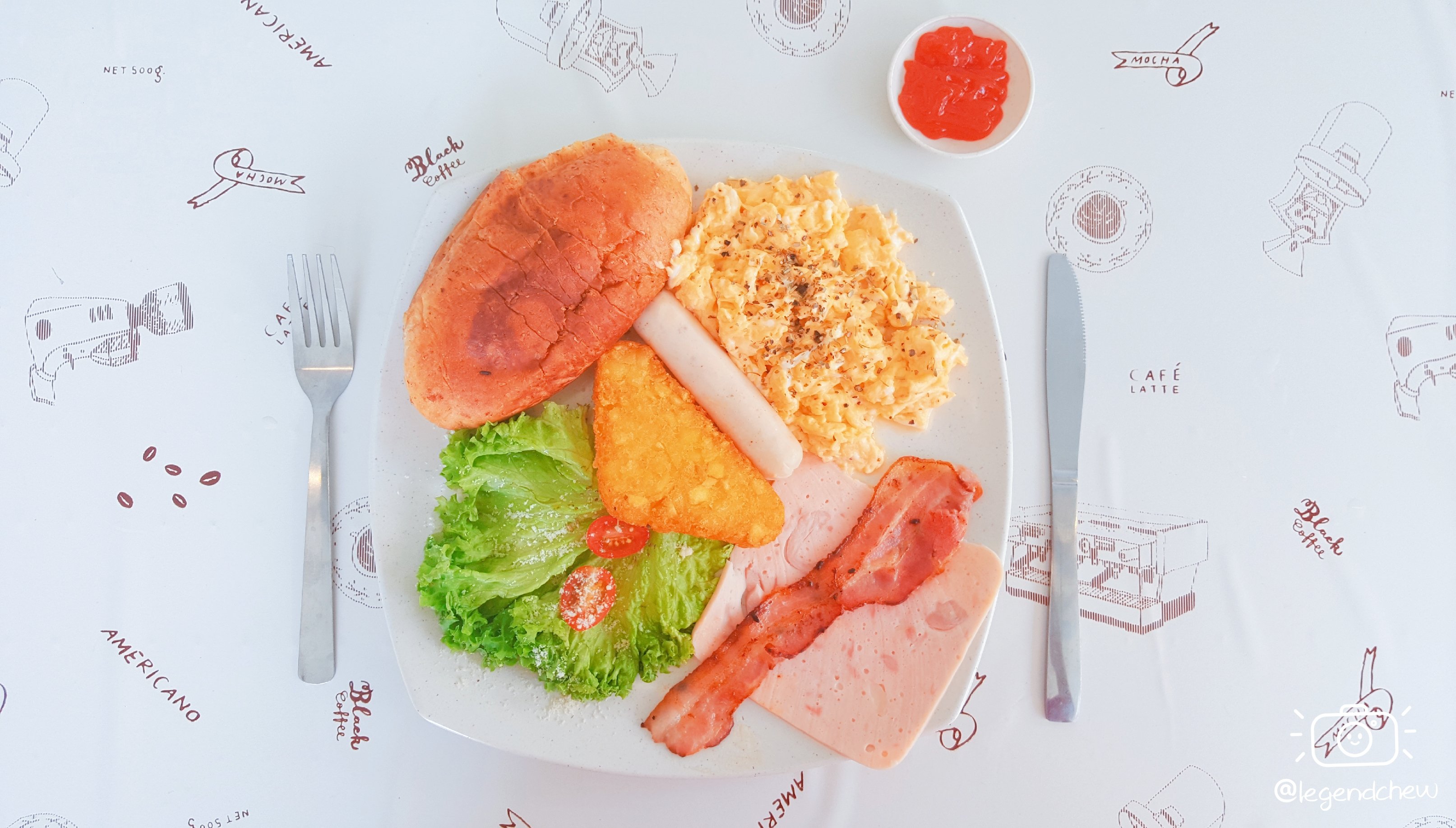 Signature Euphoria Breakfast ~ RM12 Nett
Ingredients: Bacon, Croissant, Ham, Hash Brown, Salad, Scramble Egg and White Chicken Hotdog.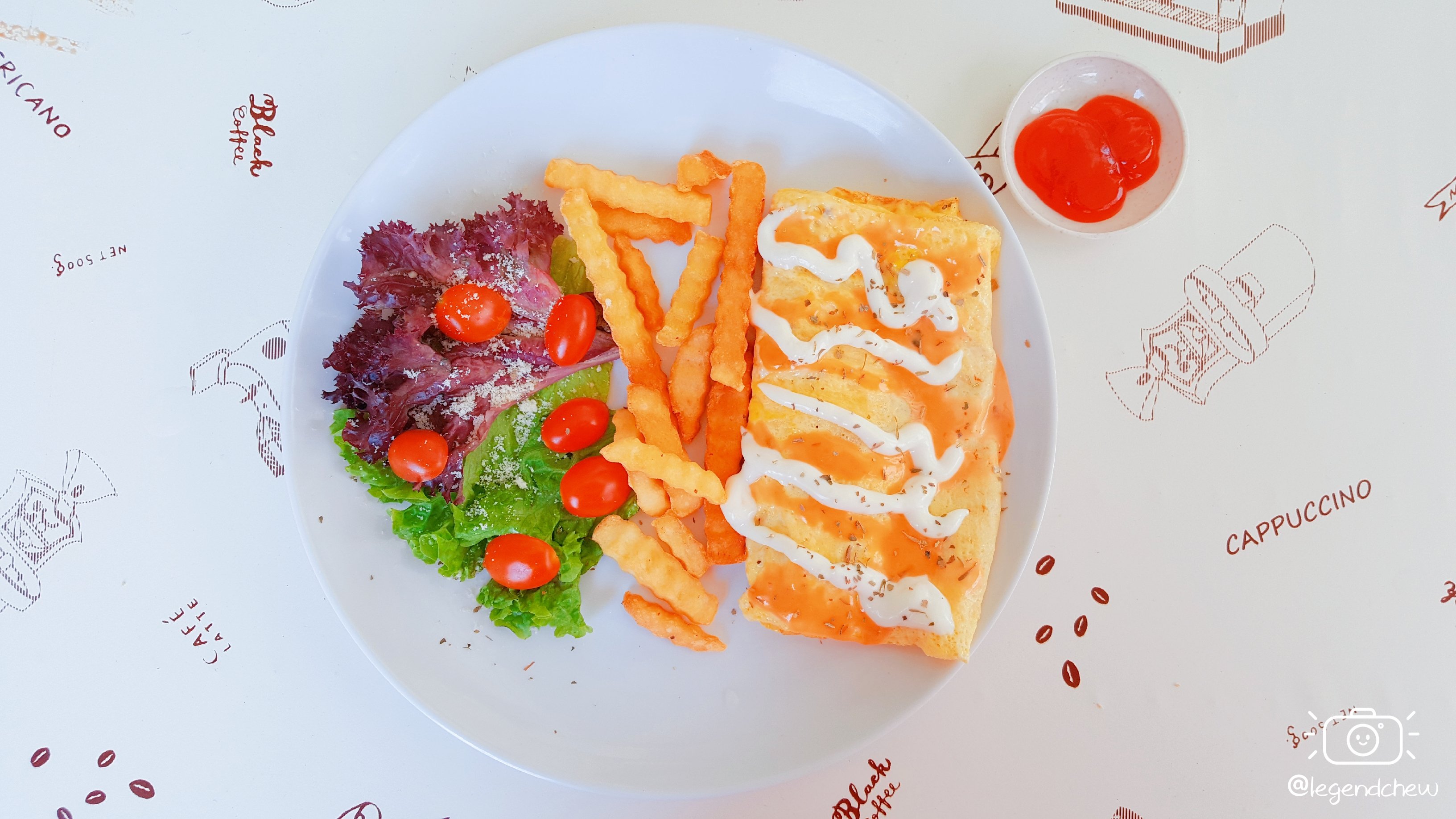 Cheese Slide Hotdog Egg Roll ~ RM7 Nett
Ingredients: Cheese Slide, Egg Hotdog and Seawee served with Mayonnaise.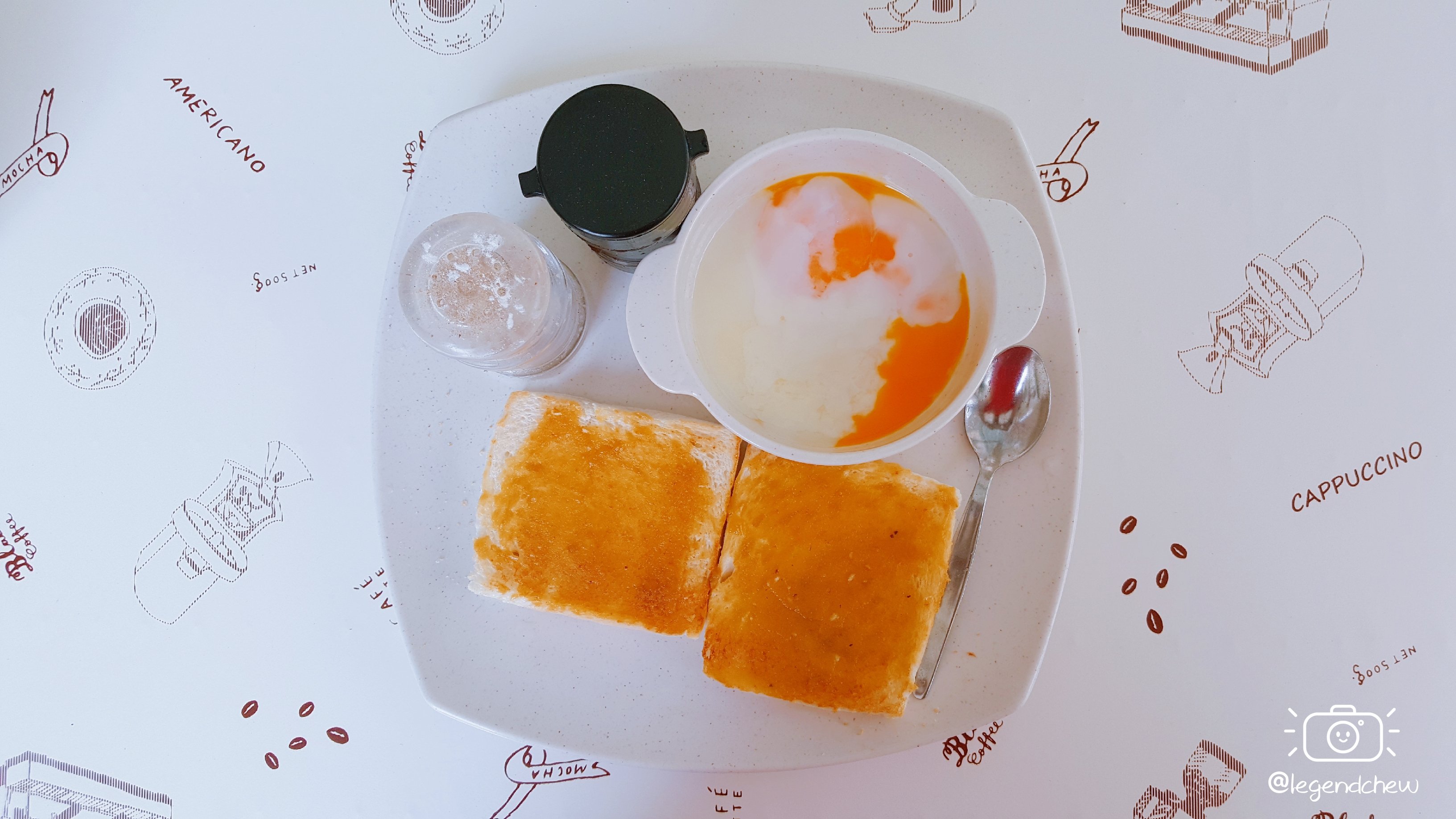 Half Boiled Egg Set ~ RM 4 Nett
Ingredients: Omega Egg served with Wholemeal Toast.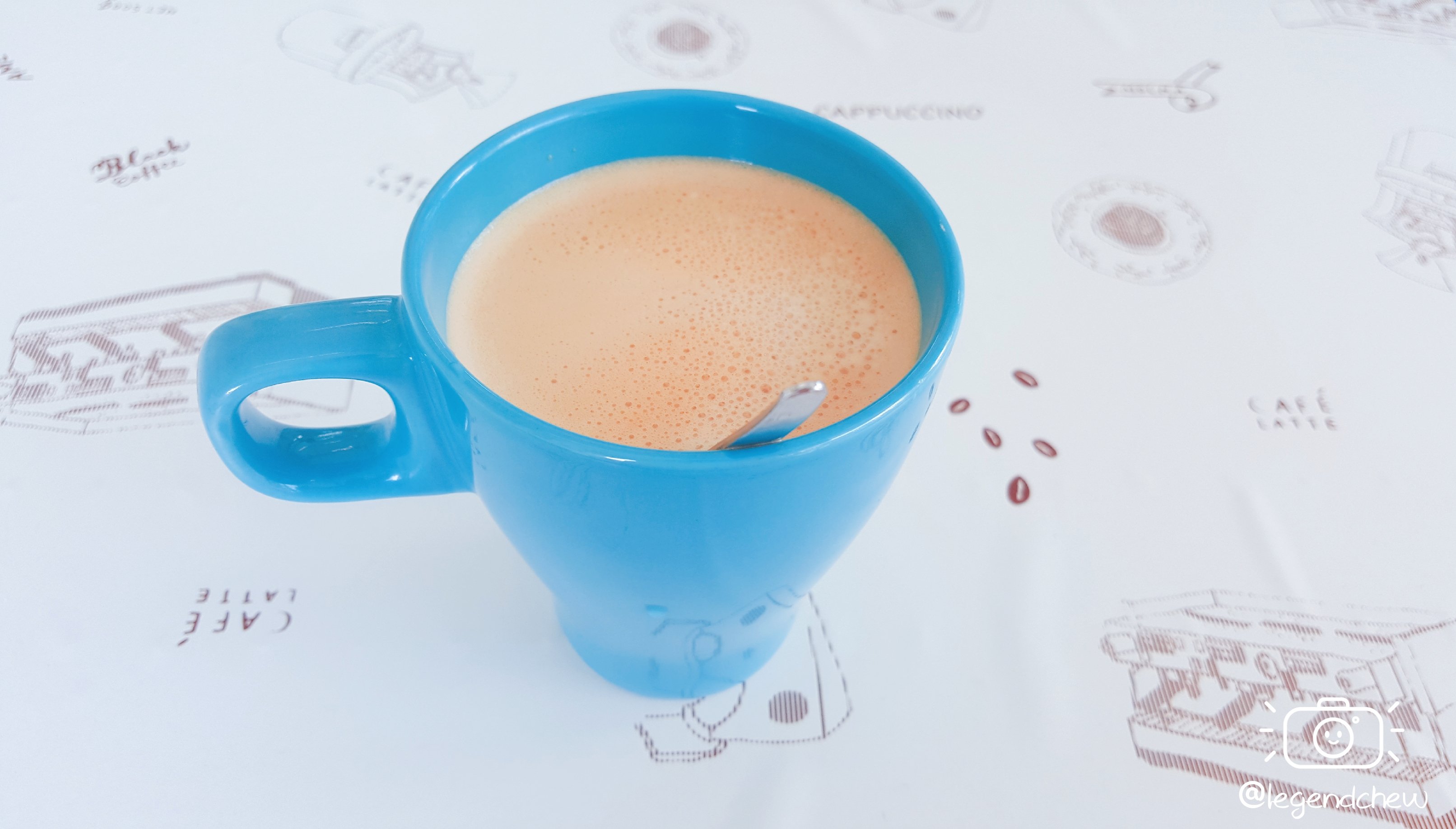 White Coffee (Hot)~ RM4 Nett Promotion Drinks Price: RM1 Nett valid until 31 August 2018 when order with set.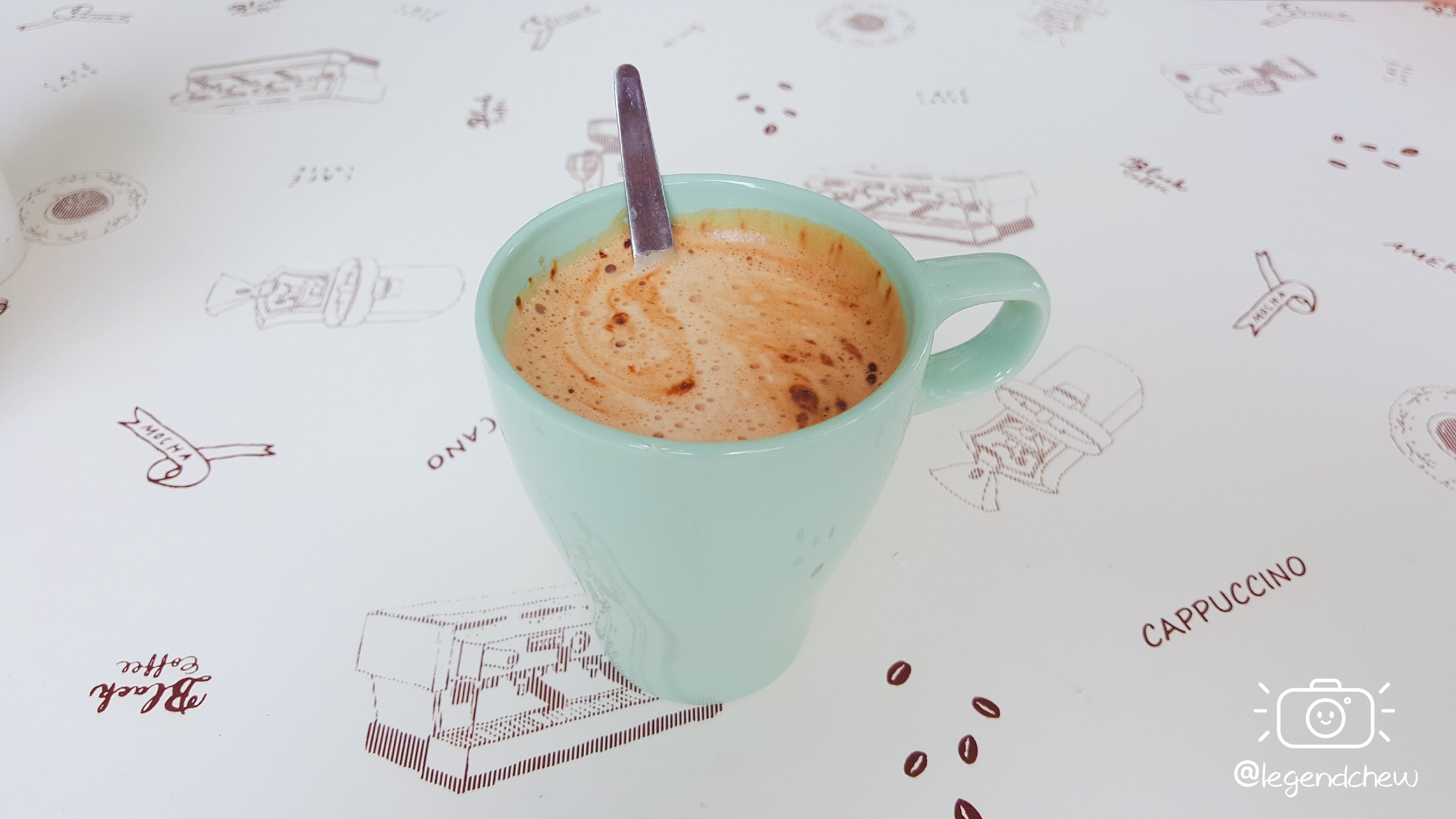 Mocha (Hot) ~ RM6 Nett Promotion Drinks Price: RM1 Nett valid until 31 August 2018 when order with set.
Location & Map
Remark: All photos were originally taken using Samsung Galaxy Note5 by Legend Chew. Animated GIF and slideshow designed by Legend Chew.