A food which captures my eyes while I was driving a motorcycle on my way back home. The hawker stall may look old and seem like an outcast place in a traditional village area but what is attracted seem the sense of food which is calling me to try it at least once. So I turn back and saw one of my favorite food known as **Nasi Lemak**. Without wasting my time, I brought two to try it out. My sixth sense of food was right. It is fortunate to stop and turn back to buy the food. It was delicious not because I was hungry but the taste worth mentioning in my food review.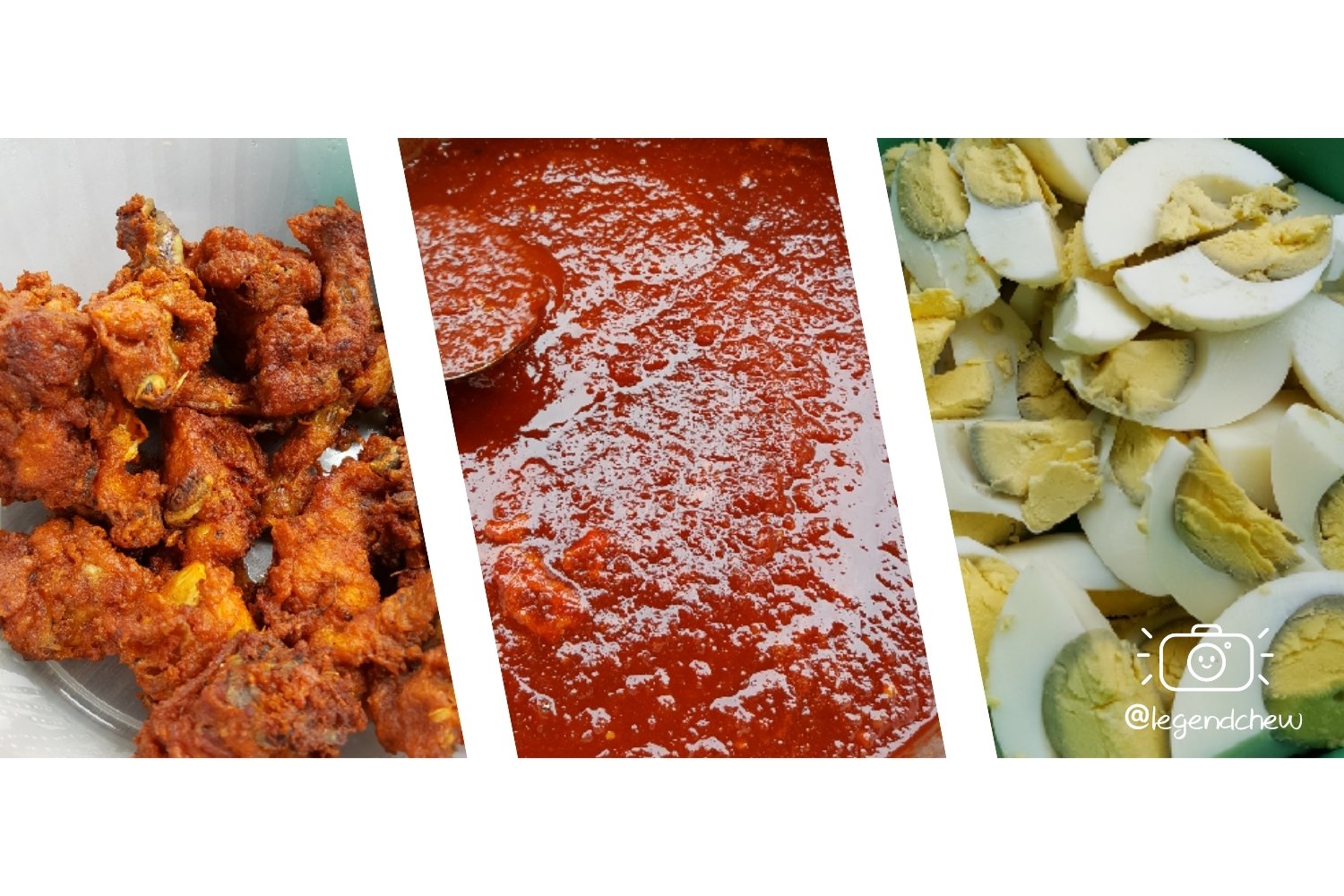 Hawker Stall
This hawker stall may look unappealing to others as it builds at the roadside. A Malay hawker stall where the place is an open-air food establishment out of nowhere. No fans or air conditional is provided here. However, they do serve coffee and tea if you would like to sit at the roadside at night. It is a popular culture in Malaysia especially the Malays love to hang out at such place.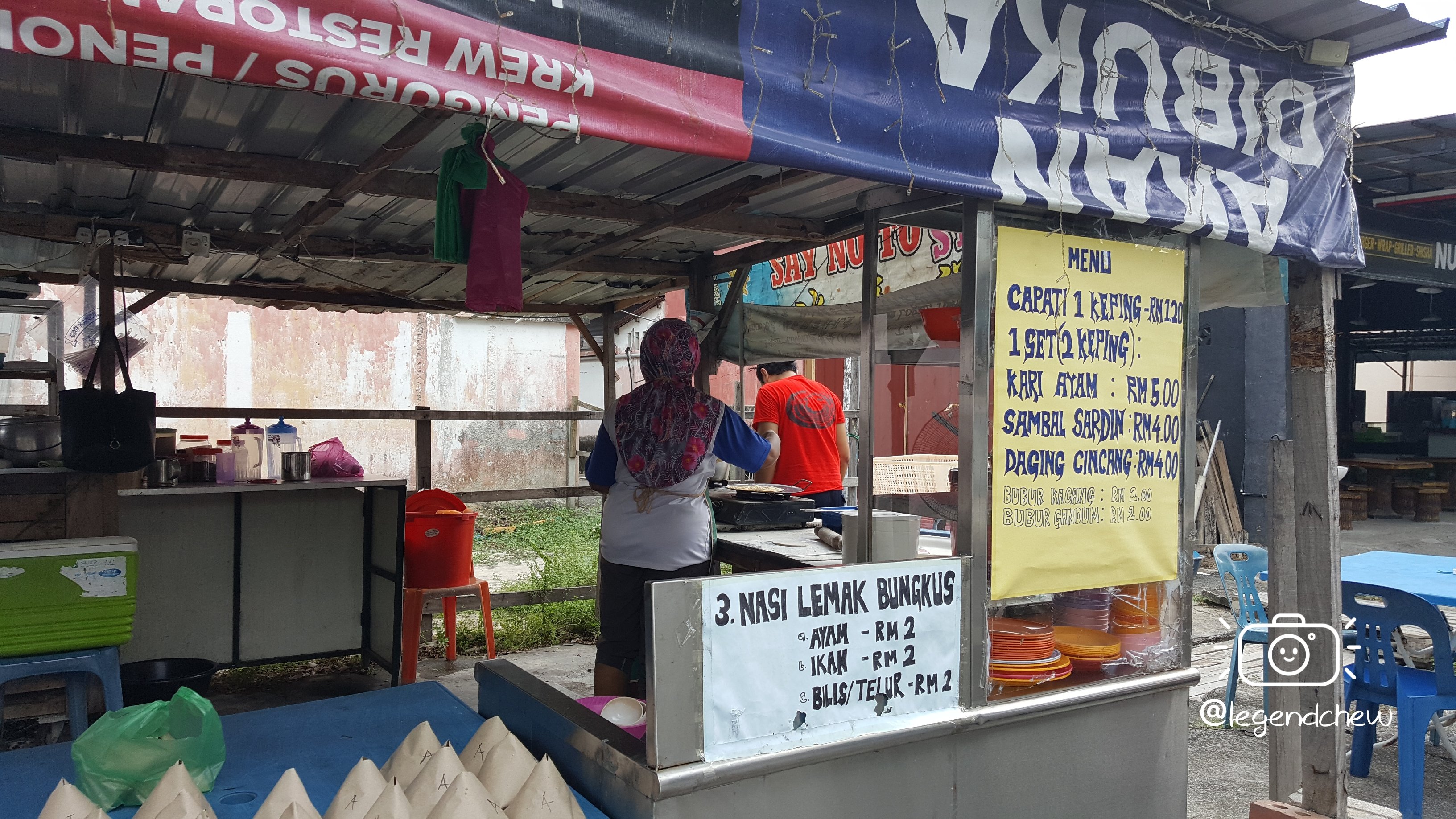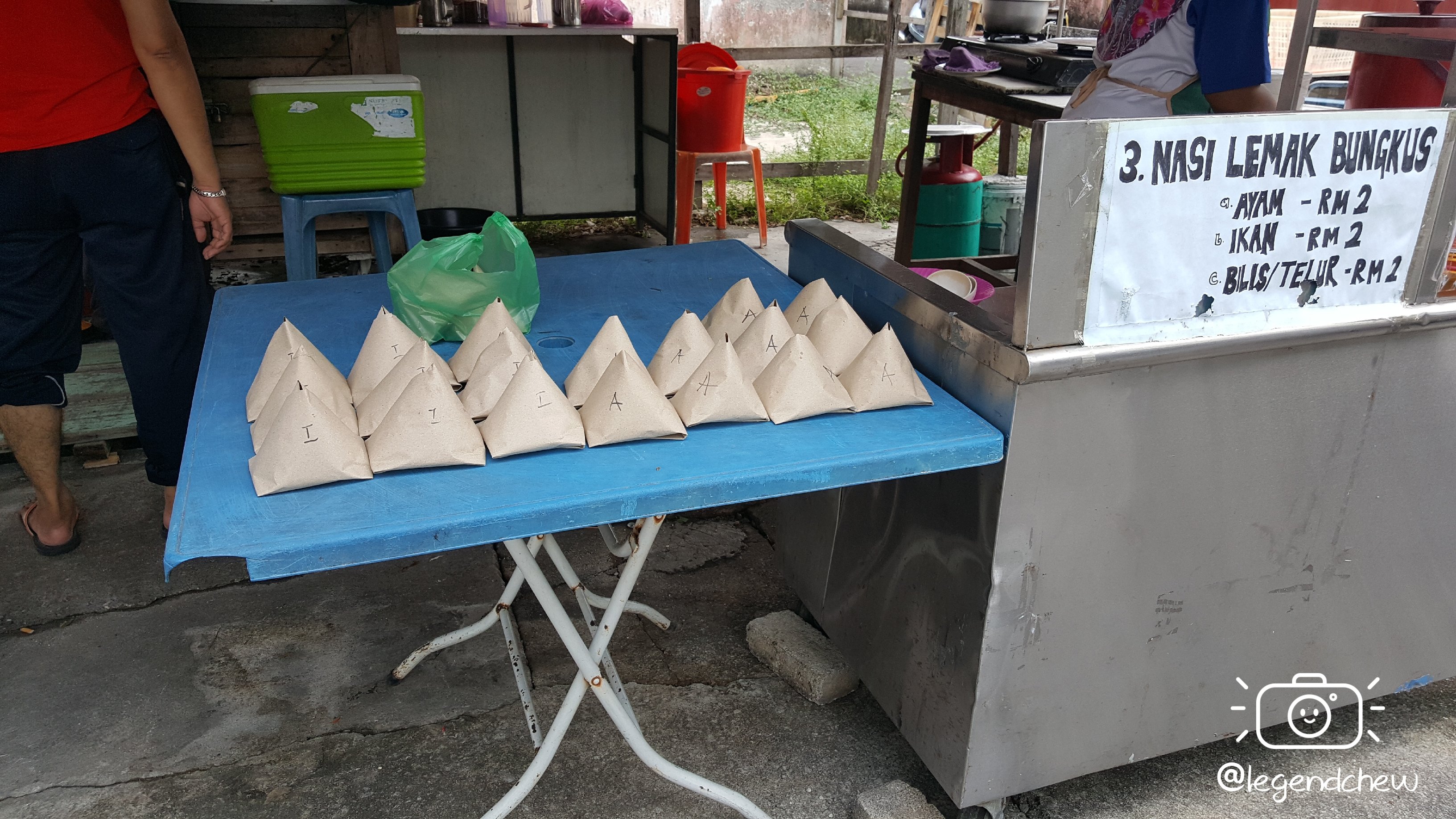 Menu
The menu is a simplest drew with marker-pen on a blue and yellow cardboard. It may seem unattractive even-tough the owner tried to write it with a creative art of calligraphy fonts. The price is reasonable with the set package and ingredient.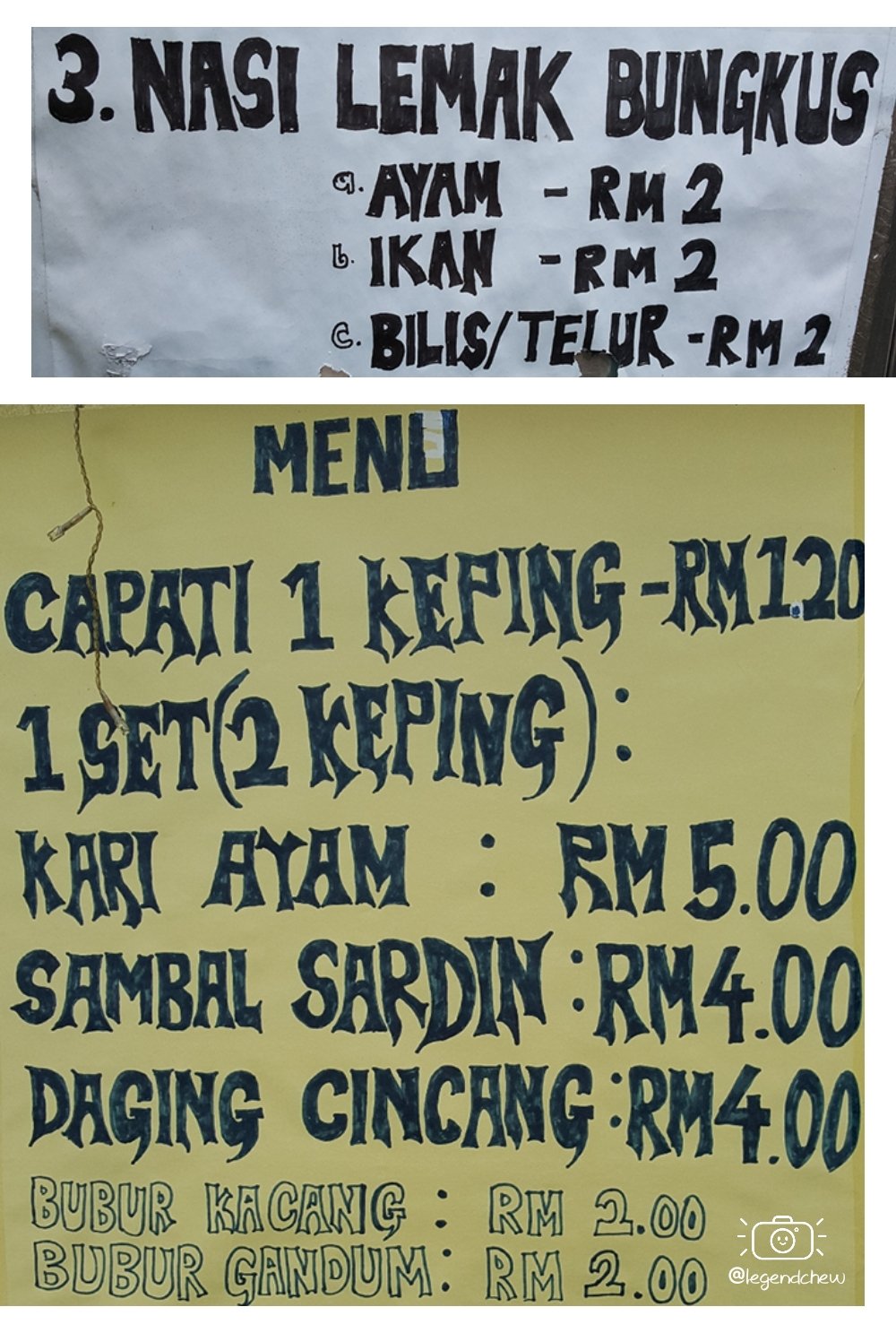 Making & Preparation
Ever wonder how a Chapati been made before? Well, I manage to capture some live moment of how it was made with the mixture of whole wheat flour and water which turn into a dough. As simple as look it, the dough then cooked on a flat skillet. It was fascinating if you never watch how it has been done before. Once it fully cooked, it looks like a surface of the moon. The only difference is this can be eaten.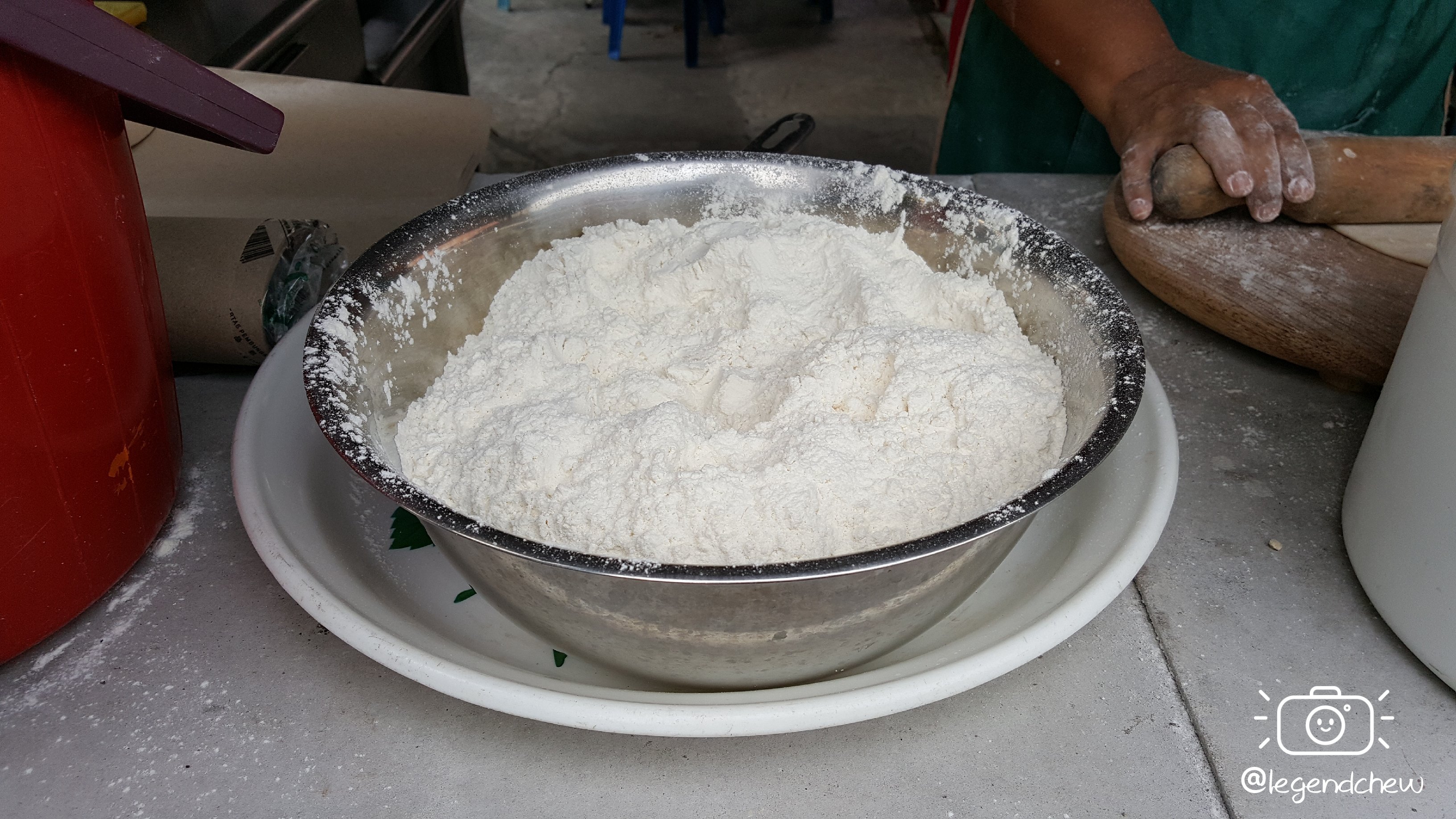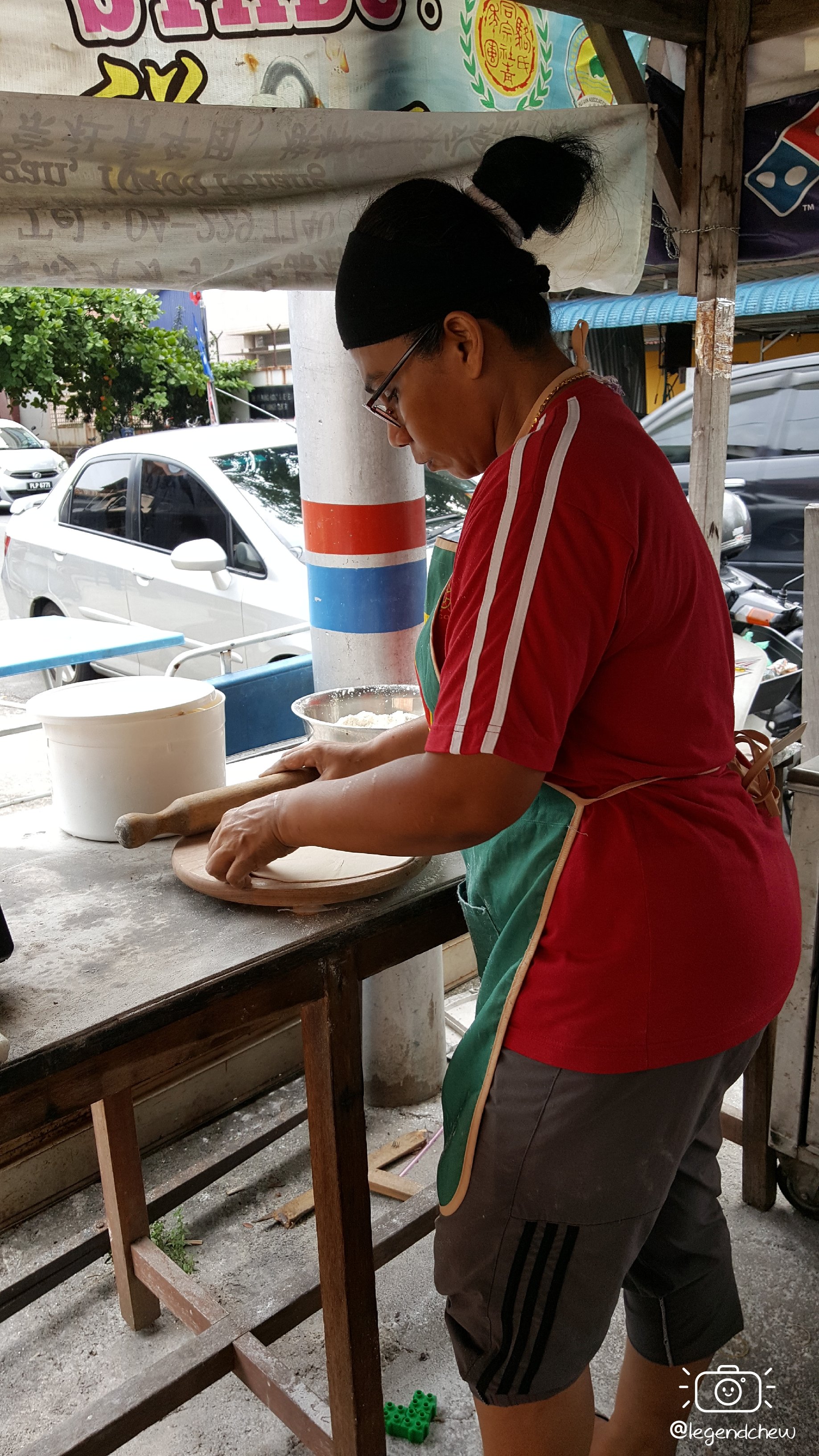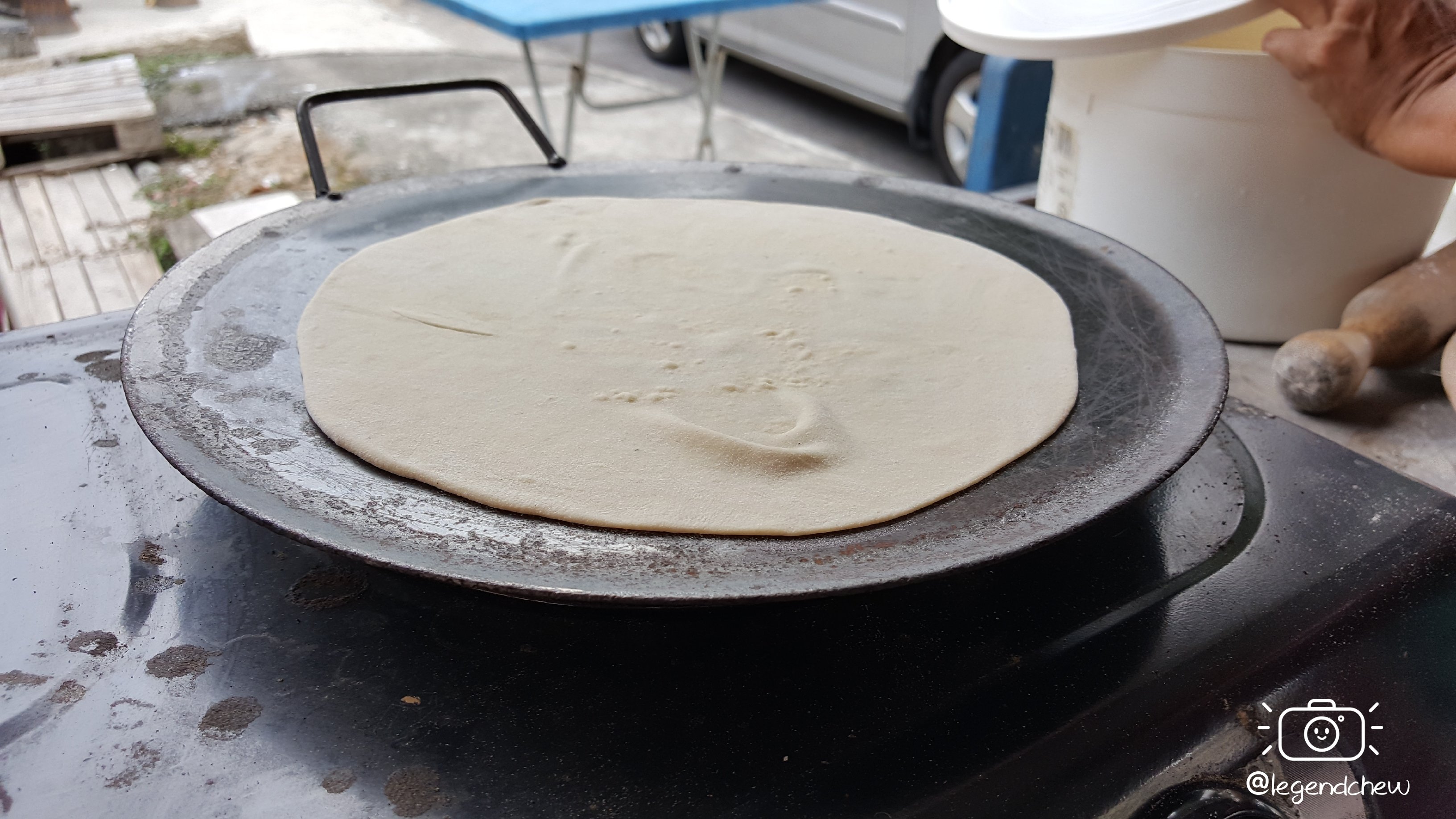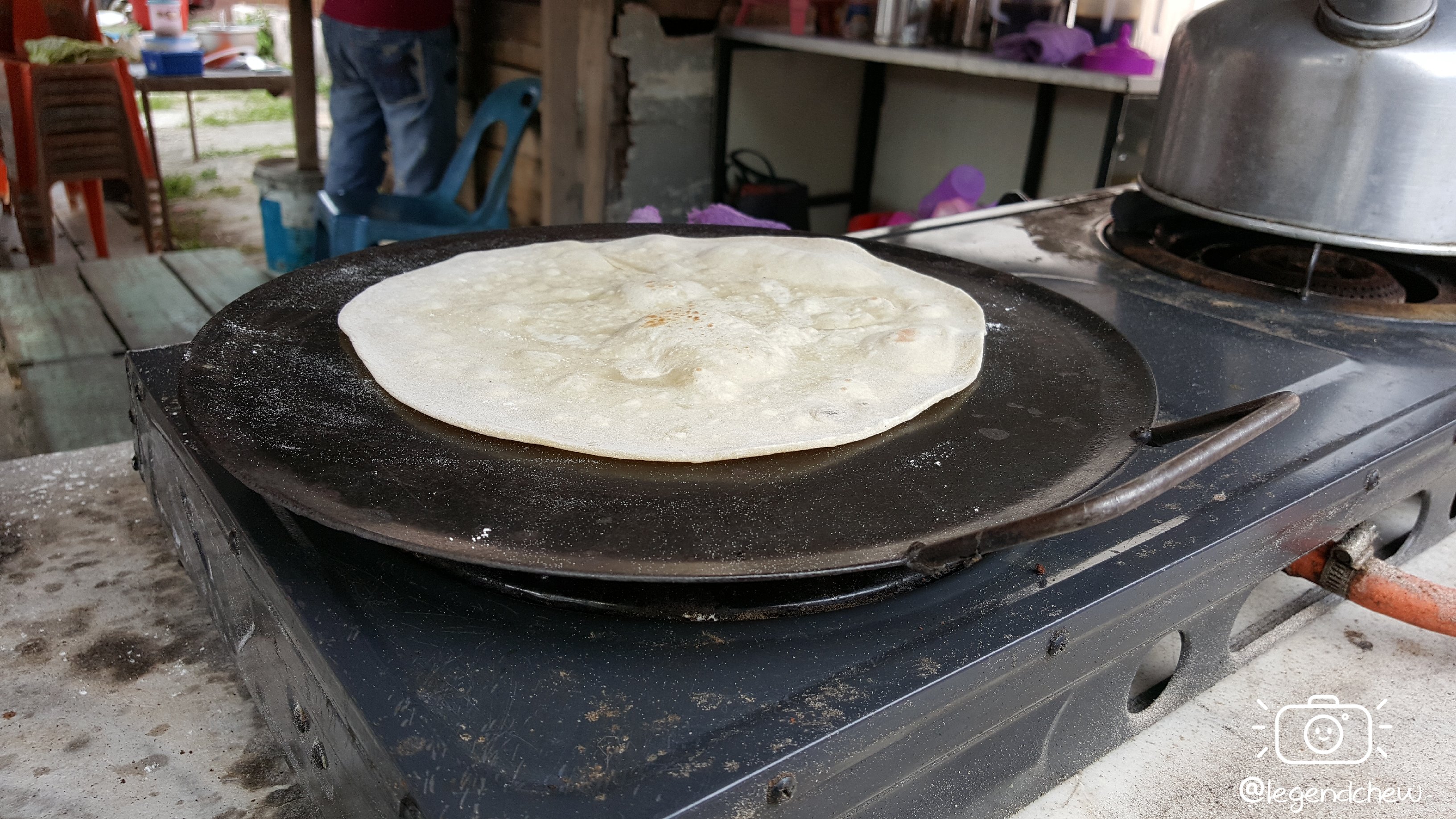 What I love is fresh food. The preparation of the Nasi Lemak is just as good as its look. The ingredients are simple such as coconut rice, traditional chili paste, eggs, fried chicken, and fish. Depending on the choices of selection either go with fried chicken or fish. It takes less than 30 seconds to make a pack. With banana leaf as part of the wrapping, it helps to enhance the taste of sweet flavor and aroma to the dish.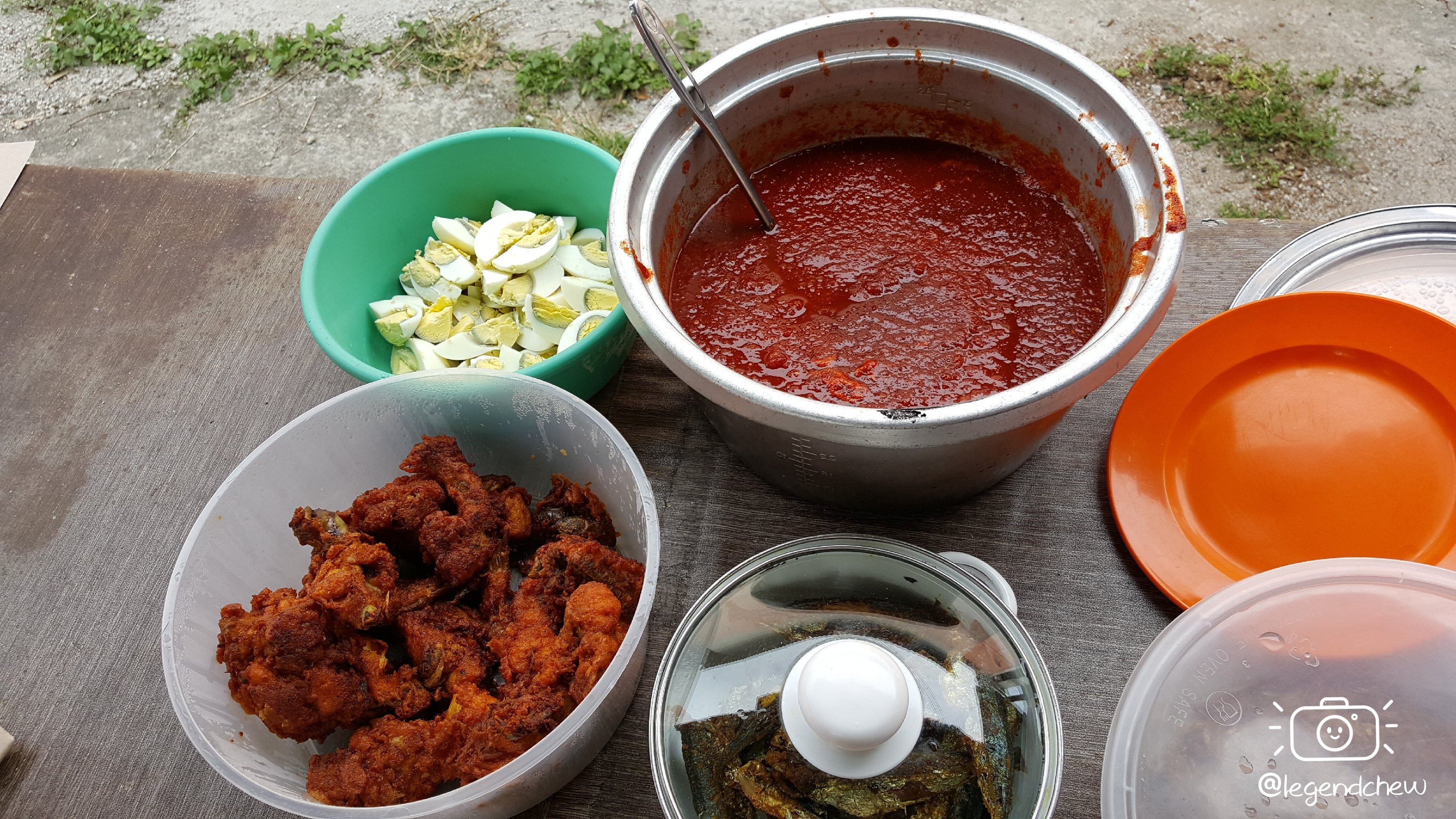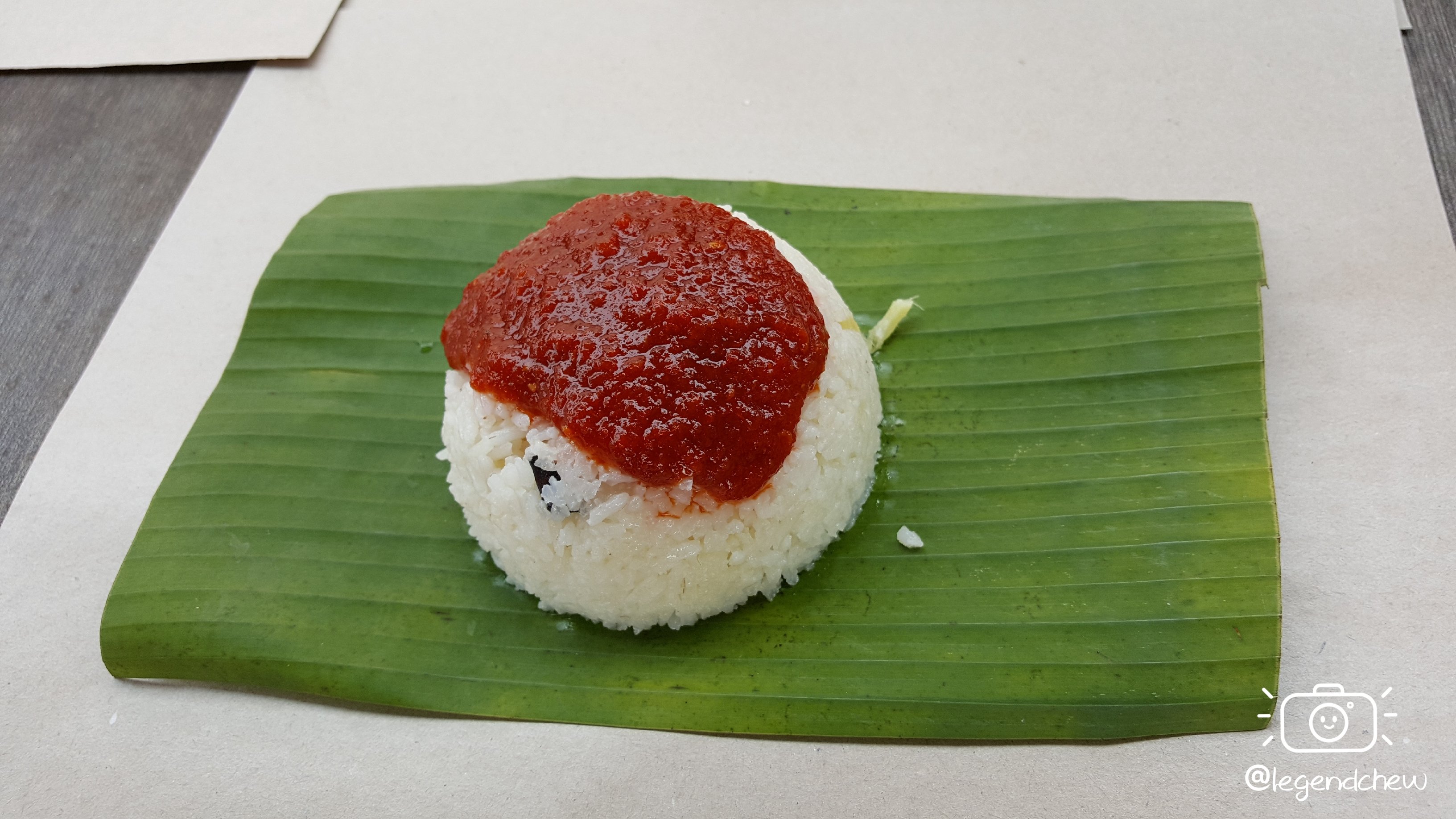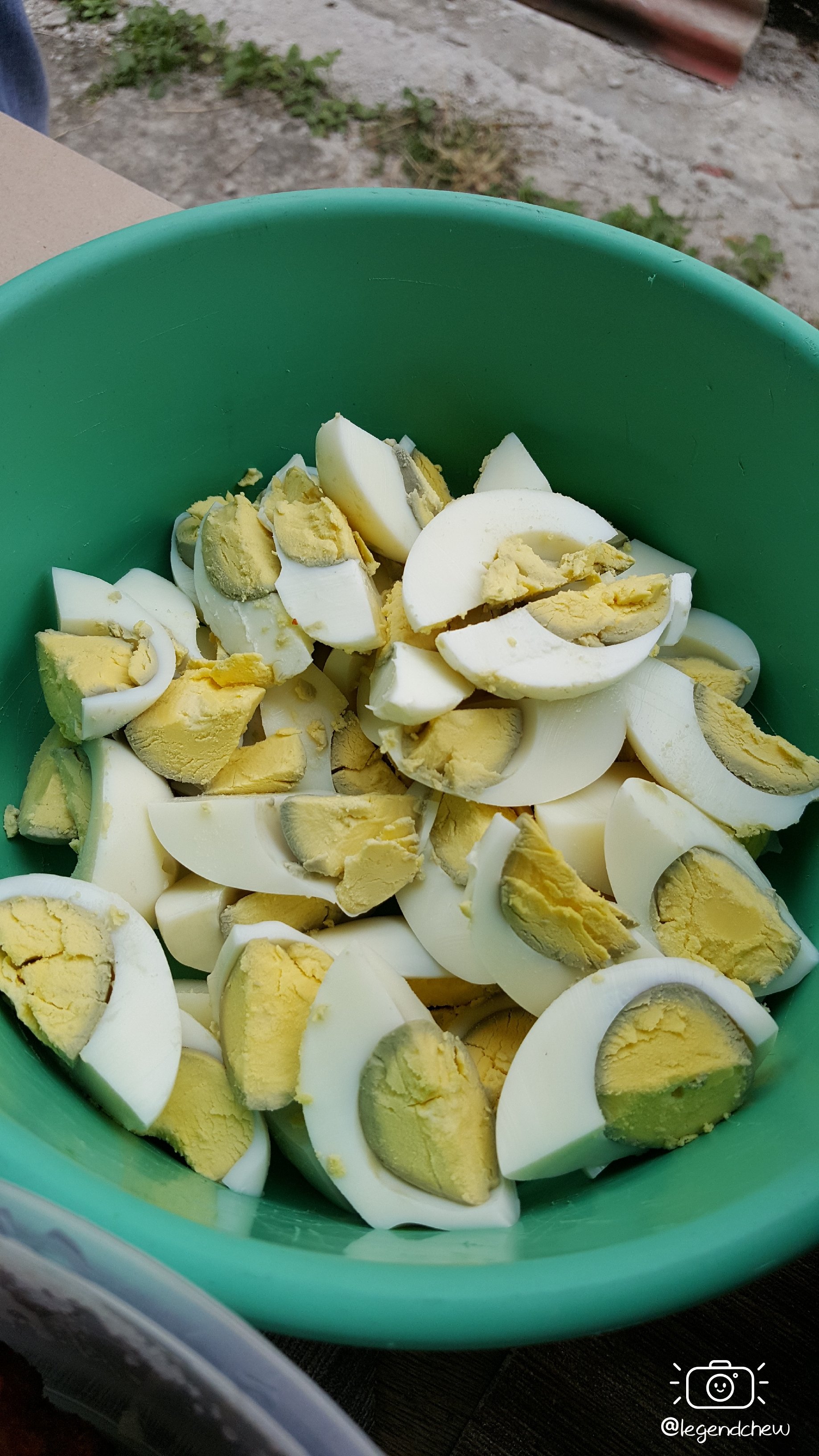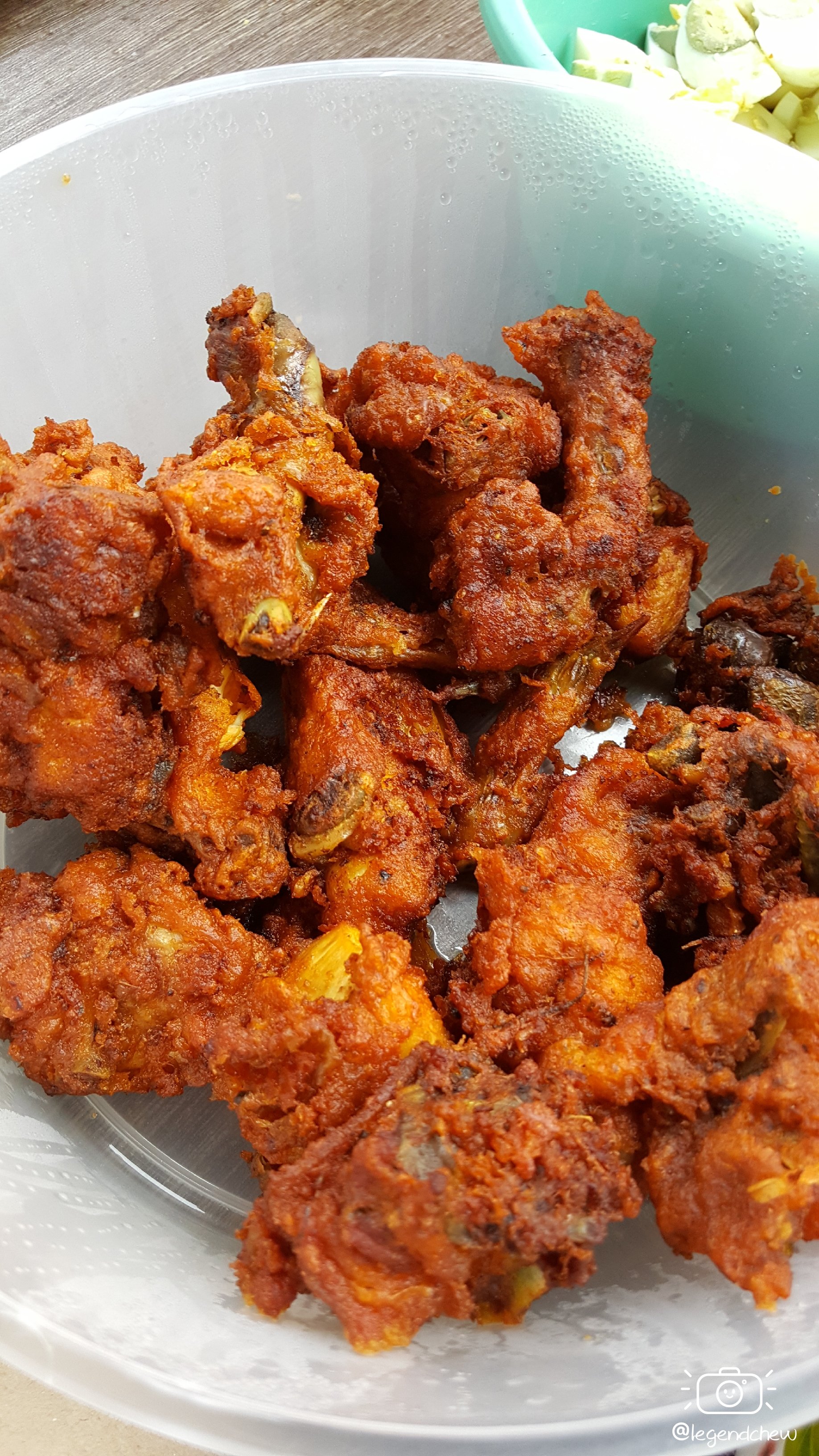 Food
The chapati itself might taste bland but with curries, it just another level of equivalent to a Roti Canai. I would not say this is the best, but it does taste pleasing.
Taste of sweet and mild spiciness of Nasi Lemak just as good as it tastes. The fried chicken is crunchy and the meat tasted wonderful. With the finishing of the boiled quarter egg, this is definitely an authentic taste of the food from the traditional village. No preservative has been added.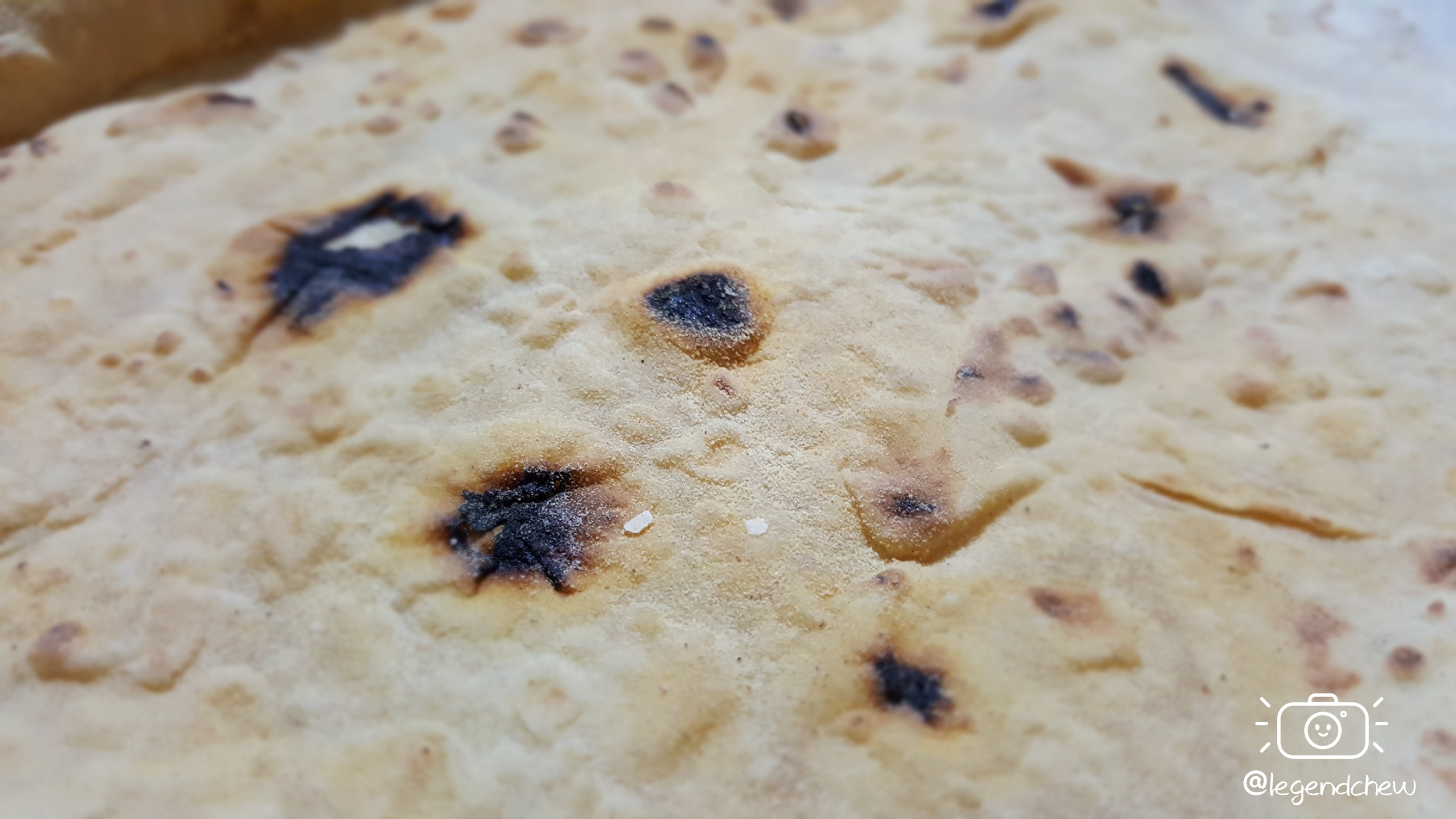 Chapati ~ RM 1.20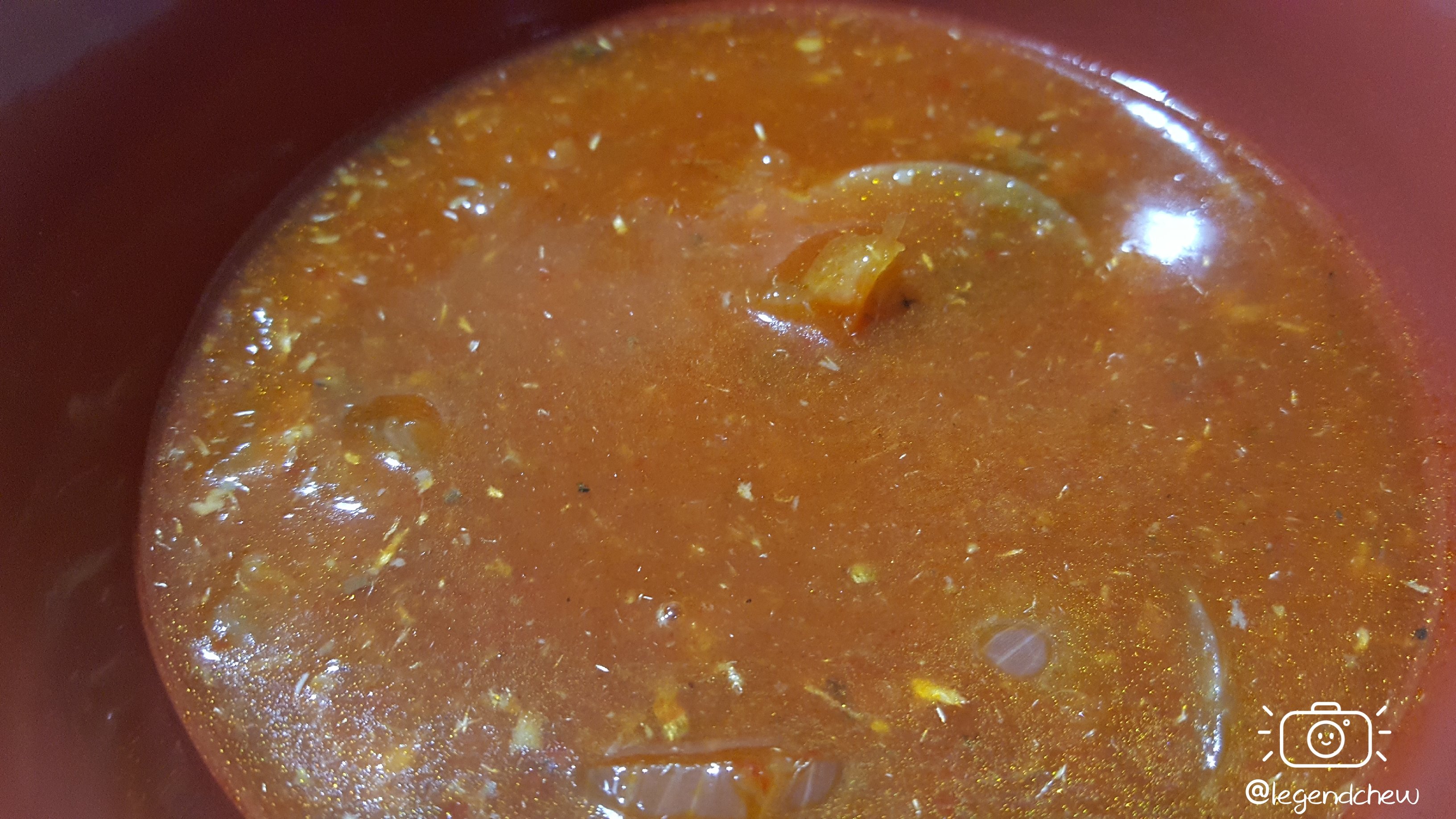 Sambal Sardin(Spicy Sardines) ~ RM4.00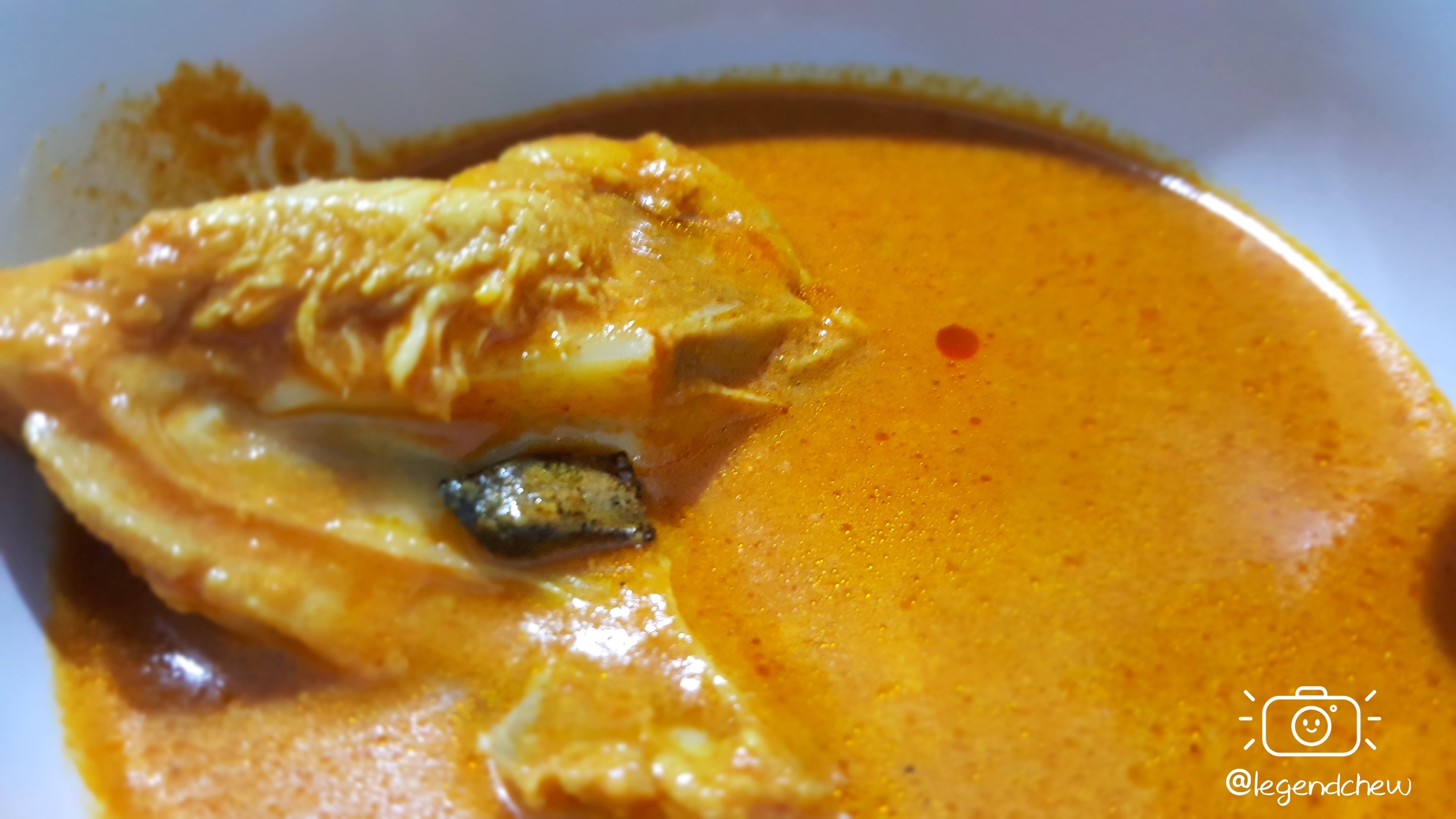 Kari Ayam (Chicken Curry) ~ RM5.00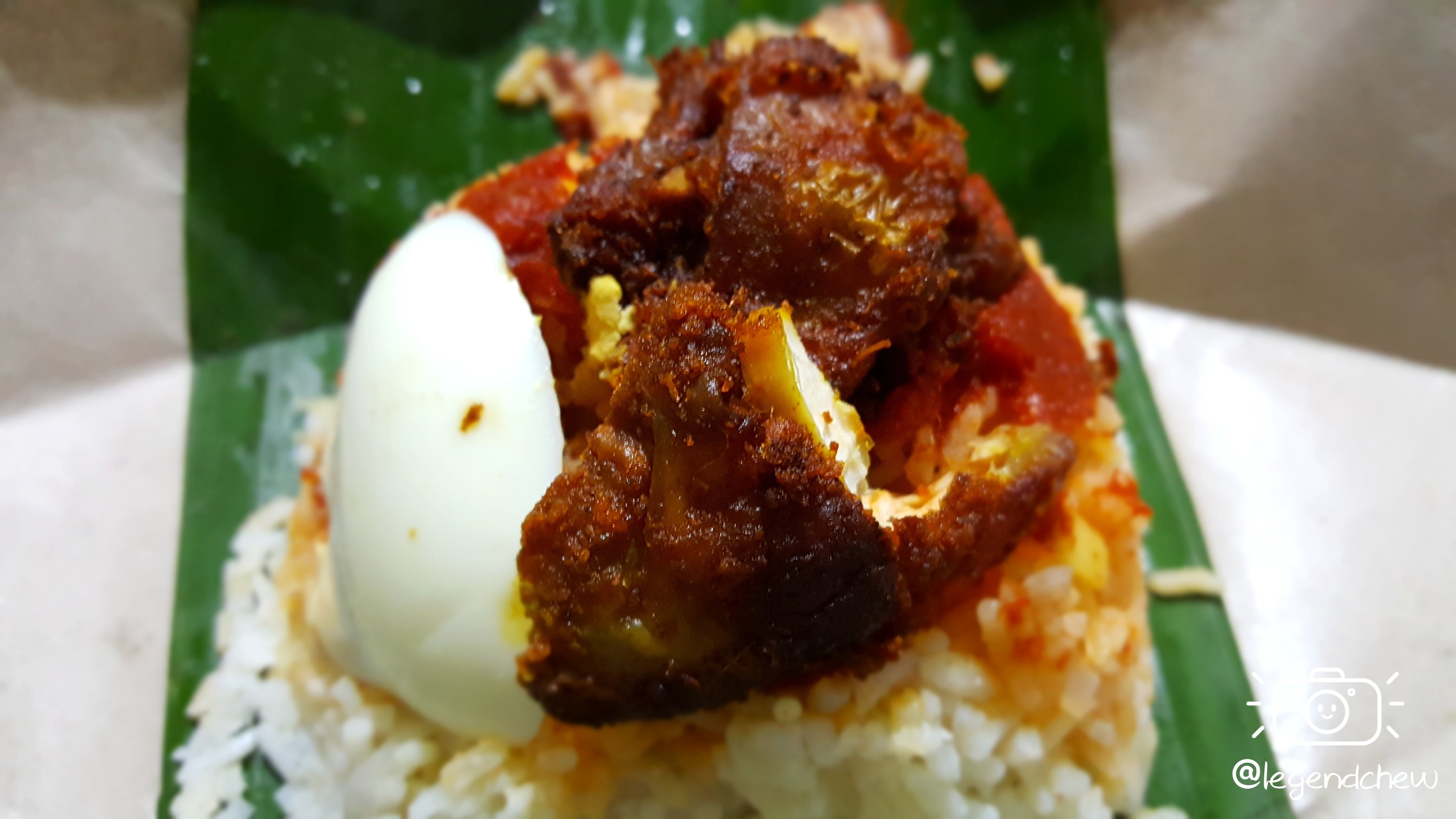 Nasi Lemak ~ RM2.00
Location
Hawker Stall Name: N/A
Address: Along the roadside of Jalan Sungai Pinang, 10150 George Town, Penang, Malaysia
Opening Hours: Monday to Friday, 5:00 PM – 11:00 PM
Google Map: https://goo.gl/maps/s8MqsgrTCfH2